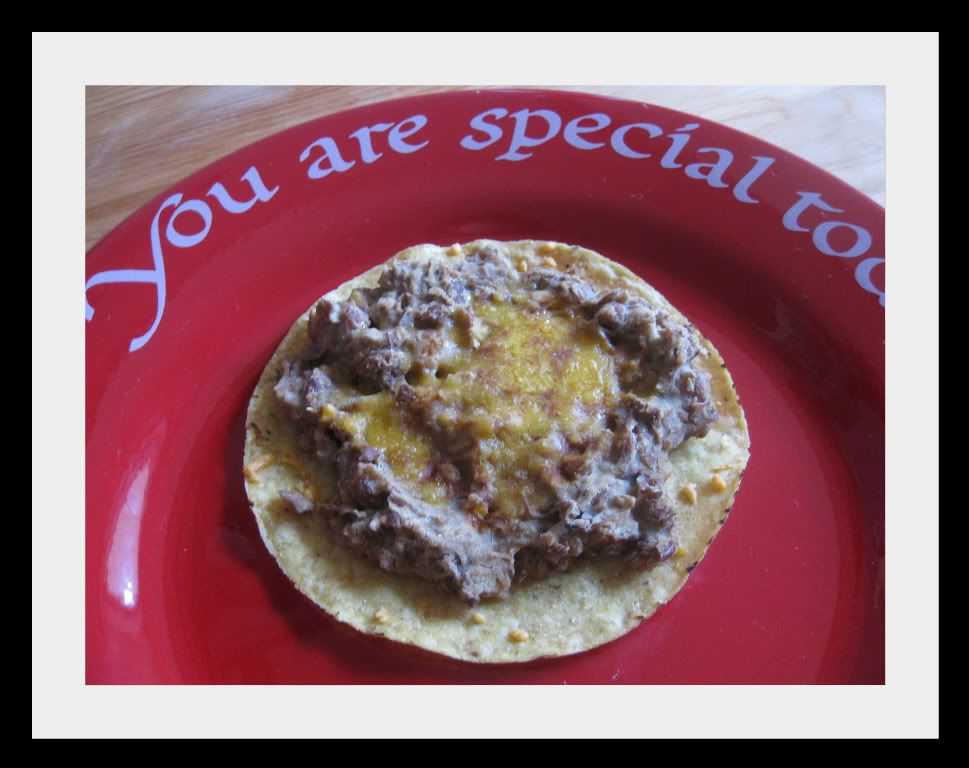 I guess "crock pot refried beans" isn't the best name for this dish. Basically it's "cook the beans in the crock pot and then fry them up" refried beans. I like these because I know exactly what's going into the beans and I can cook them in the crockpot--so no heating up the house! Here you go!
Refried Beans in the crock pot
2 cups of dried pinto beans.
water
2 tsp of cumin
a tablespoon of garlic (minced or not)
half an onion
1 tsp of coriander
A little olive oil, bacon fat or (shudder) lard.
salt
First is soaking the beans. I do this before I go to bed at night. Just pour 2 cups of dried pinto beans into the crock pot and pour enough water in to cover the beans with about 2 inches of water. Don't turn on the crock pot. Just let them be.
The next morning, drain the water out and add fresh clean water (again, with at least 2 inches of water) to the crock pot and put the beans back in. Add everything else (garlic, onions, cumin, coriander), cover and set it on low for 8-10 hours.
Once the beans are soft and even have split a little it's time to fry 'em up! I only use cast iron skillets--but use something that's good and nonstick. Put your olive oil (or lard or bacon fat..or butter I guess) in the skillet. I added half of the beans to the skillet and mashed them with a potato masher. Add as much of the "bean broth" (the water it was cooked in) to get it to the right consistency. I added salt at this point as well. Delish!
To make it into a meal, I put the refried beans on tostada shells and added a little cheese. I put them in the oven at 350 for about 10 minutes until the cheese was melty. Then we topped with lettuce and fresh garden tomatoes. Enjoy!