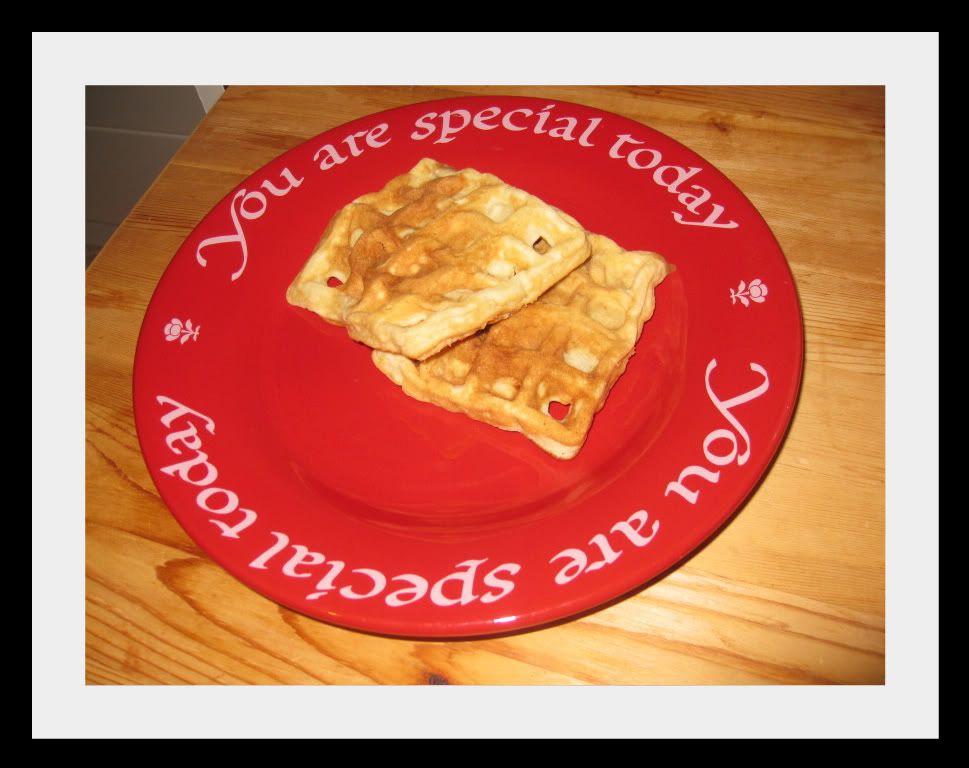 My children LOVE waffles. I recently found a great new-in-box waffle iron that makes "standard" (not Belgium) waffles at a yard sale for only $3 so I've been making a lot of waffles lately! I love that they're so easy to freeze (or keep in the fridge) and they don't heat up my entire kitchen for a speedy dinner! Here is the best recipe I've found for them. Again, this is a recipe for STANDARD (think Eggo) waffles. This recipe makes about 4-5 "batches" of waffles on my iron that makes 2 waffles each batch. I do apologize about the picture. Those waffles had been in the freezer overnight before I remembered to grab a quick picture!
My Best Waffle Mix
1 3/4 cups of flour (any kind will do).
2 tablespoons of sugar (I use a little more)
1 tablespoon of baking powder.
2 eggs
1 3/4 milk (I make some dried milk up and use it for this).
1/2 cup of oil or melted butter. (I've dropped this down to 1/4 in the past).
1 teaspoon of vanilla.
Mix all of your dry ingredients (the first 3 ingredients). In a separate bowl mix the wet ingredients and then combine the wet and the dry together. Mix until just wet, don't beat it. I let it sit for a few minutes to let the baking powder activate and then add it to a hot waffle iron. Easy peasy!