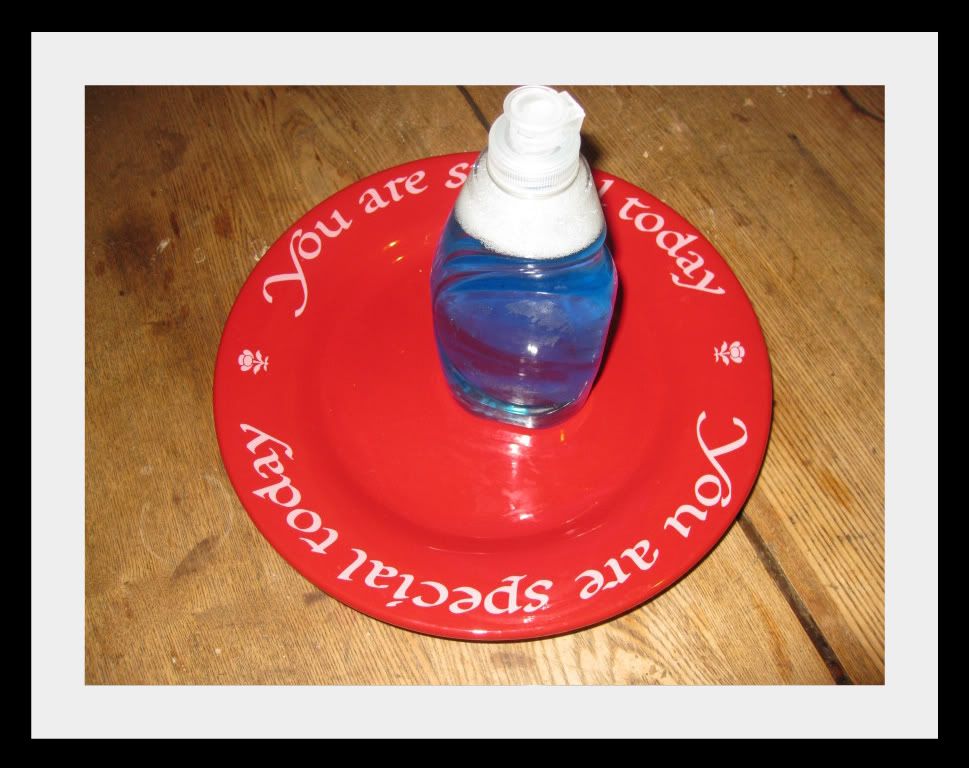 Here's the version that we use of homemade dish washing soap. It's easy to make and Sam (my almost 4 year old) likes how lively the vinegar and baking soda is. You don't have to use food coloring but, once again, Sammy gets a kick out of picking out the color.
Super Easy Dish Washing Soap
2 Tablespoons of any clear shampoo
1 Tablespoon of Borax
1 Tablespoon of Baking Soda
1 Tablespoon of white vinegar
Water: enough to fill the container
Food coloring (optional)
I reused an old soap container (Dawn). You can use an old container. Fill the container about half way with warm water. Add the shampoo (I had some accidentally-watered-down Fructise), the borax and the baking soda to the water. Shake well to mix. Get the lid handy and add the vinegar. It WILL bubble up. And that's okay. Just get the lid on and tight as soon as you can. Let the fizzing die down and then add enough water to fill the container. Add a few drops of food coloring too if you feel so inclined (or if your preschooler requires it). And voila. Done. If you don't use a scented clear shampoo you can add a few drops of an essential oil if you want.