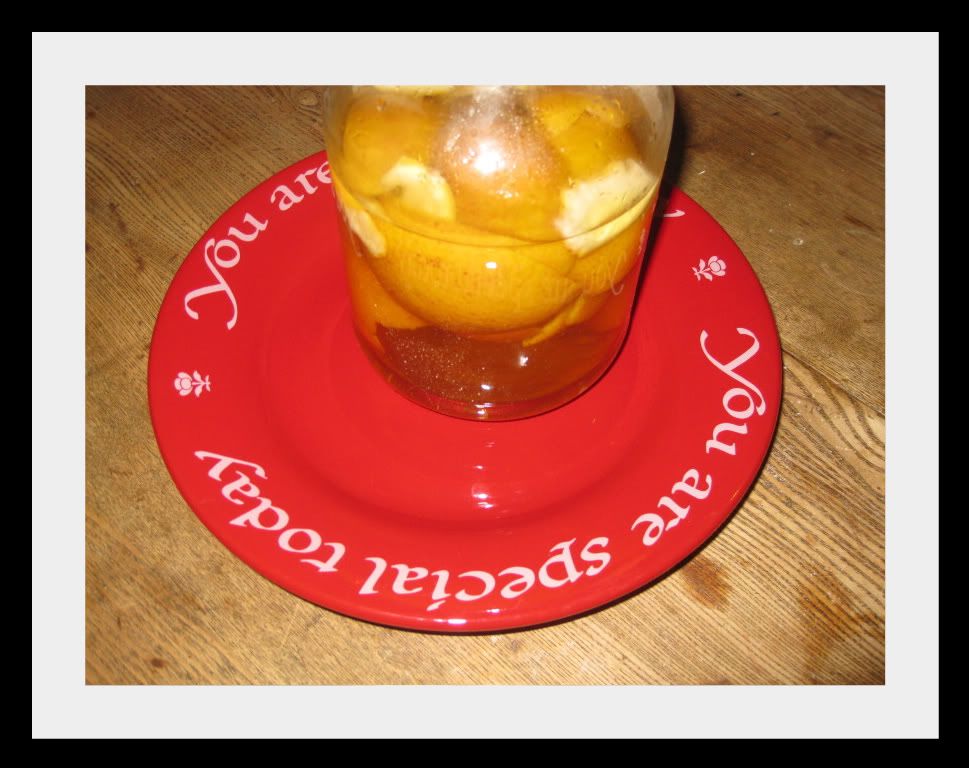 Here it is! The first installment of The Shiny Penny. The Shiny Penny will be a series of homemade green and cheap cleaners for around the home--or more specifically, around MY home. Like all of my recipes I share, all of these recipes will have been tried by myself (or a guest, if it's a guest post). There is a wealth of information if one were to use
Swagbucks
and do a search for homemade cleaners--but these are the ones we use. The most interesting thing about homemade cleaners is that one set "recipe" doesn't seem to work for everyone...so adjust as you feel necessary. I will add a disclaimer that I am not a chemist so please use caution when making and using your own cleaners. Use good judgement and we'll all be just fine though.
The Screaming Penny's Citrus Peel and Vinegar Homemade Cleaner
Lots of orange, lemon and/or grapefruit peels. Maybe 2 cups worth? Be sure to not have any of the fruit on the peel.
About 3 cups of white vinegar
A large jar to keep them all with a lid
Always scrub the outside of your citrus with warm water and baking soda to remove any pesticides. Peel the fruit and keep the peels in a container in the fridge for up to a week to sort of build up a supply. ANY citrus works, but I used oranges because we had a large amount given to us. If you have any kind of citrus tree but the fruit itself isn't that good you can still use the peels for this! When you have a large amount (maybe 2 cups worth) of peels place them all in a jar. Cover the peels with white vinegar (and now you can see why the measurements are not exact). Put the lid on the jar and store in a dark place. You're going to want to store this for about 3 weeks before you use it. Shake it every now and again. The natural oils from the citrus and the vinegar will infuse and make a super-high powered cleaner for around the house! When you're ready to use it, just pour it into a spray bottle. Always test in a small section before spraying it all about.