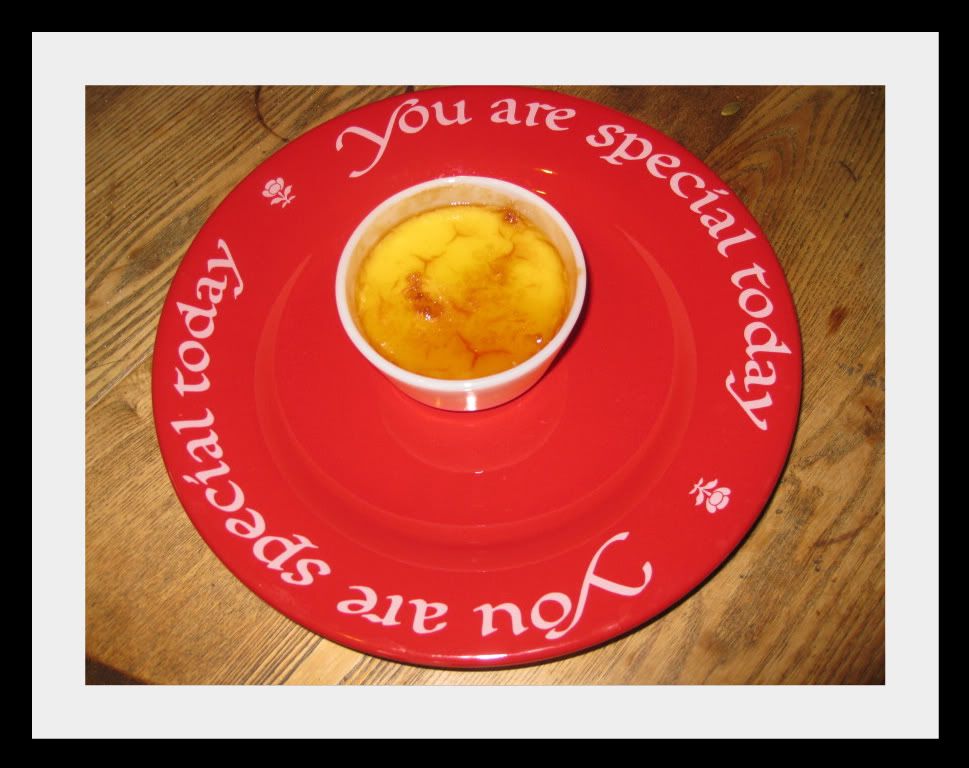 Creme brulee really isn't all that expensive to make...but this is SO easy. Really. And people will think you worked incredibly hard on it. I was thrilled to find a set of four oven-proof ramekins (the little bowl) at a yard sale yesterday for .10 each. This is a winner recipe!
Pudding Brulee
- 1 package of pudding (any flavor, but french vanilla is good. Sugar free works fine too)
- Cold milk to use to make the pudding
- A tiny sprinkle of brown sugar (or white, if you're in a pinch)
- Optional: fruit (blueberry or cut of strawberries)
Prepare the pudding using the "pie filling" recipe on the box. I only had banana pudding so that's what we made. Pour the pudding into the oven proof ramekins (I suppose this would work for one BIG batch too.. or as a pie!). Let them set in the fridge. If you want to add fruit, add it now. After a little while, sprinkle the top of the pudding with brown sugar. Less than a teaspoon. If you're fancy and have one, use a kitchen torch (or get one at Lowe's Home Improvement). We don't have one, but I do have a broiler on my oven! So, I just placed them on a cookie sheet and put them about 1 inch from the broiler. Let the broil until they're good and bubbly. Take it out of the oven and let it cool for just a few minutes and enjoy the "crack" of the creme brulee topping!