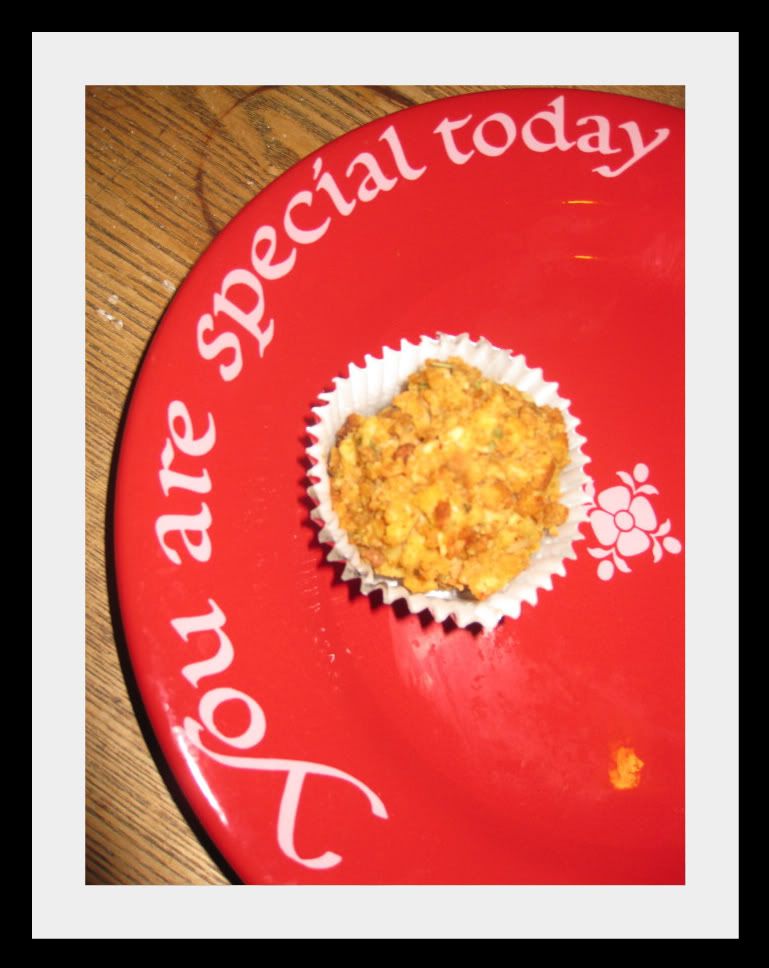 This is a favorite around here. If you're feeling EXTRA fancy, mix up a batch of mashed potatoes and add a little food coloring for "frosting" on your meatloaf muffins. We did that once and it was a HUGE hit with the kidlets.
Meatloaf Muffins
1 pound of ground lean beef, turkey or TVP (use 1 cup of dry TVP with 1 cup of hot water)
1 cup of hot water
2 egg whites (or one whole egg yolk
1 box of Stove Top Stuffing (or the like..with coupons these can be had for free or cheap in the right season)
Preheat the oven to 350. Mix the water and the Stove Top stuffing together really well. Add the meat and egg and mix together again (with your hands... no wimps in the kitchen). If you use TVP it will be a little dryer--sometimes I add 2 eggs. Go all "cafeteria" and use an ice cream scoop to scoop up some of the mix and put it in a muffin paper. Bake for about 40 minutes for real meat (about 20 minutes for TVP). This is really tasty and freezes SO well. I make BIG batches of this and just wait for them to cool and throw them in a freezer bag. One box of the Stove Top Stuffing makes around 12-18 depending on how much you jim-jam into each muffin tin.