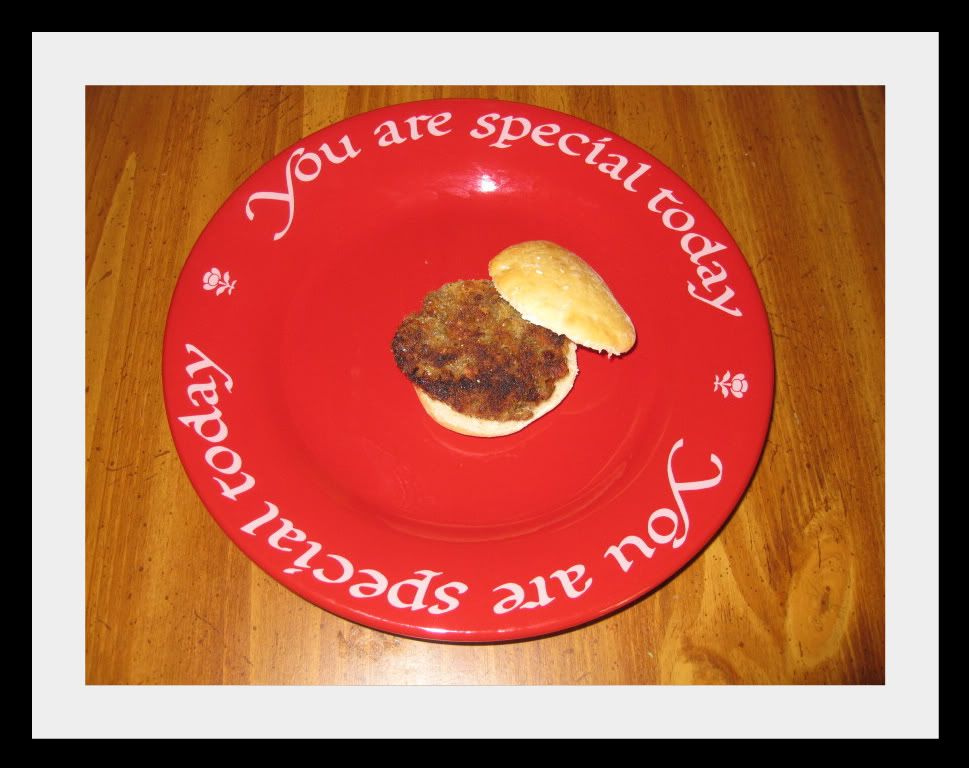 Well, it's almost cookout season! But with my allergy to beef and the price of quality beef it was time to come up with a super-tasty alternative. The product: lentil "hamburgers".
Lentil "Hamburgers"
1 cup of dry lentils
2 1/2 cups of water or beef broth (I just threw in a low-sodium beef bouillon)
1/4 cup milk or water
1 cup of Grape Nuts cereal (or wheat germ)
1 envelope of Lipton's Onion Soup mix.
2 eggs beaten
1 cup of seasoned bread crumbs
oil for frying
Boil the water or broth and add the lentils. Let it cook until the lentils are soft (about 30 minutes). Add in the milk, Grape Nuts (or wheat germ), soup mix and eggs and mix it all up like you would meat loaf. Put it in the fridge for at least 30 minutes (up to overnight). Heat the oil up in your skillet. Using an ice cream scoop or other big spoon scoop up some of the lentils. Roll the ball and flatten at the same time in the bread crumbs. Fry it up like you would a normal burger. The outside gets nice and crispy and these "burgers" really hold together better than any other "veggie burger" I've ever made. I made small "sliders" along with
homemade whole wheat buns.
This recipe made about 12 small-ish burgers.