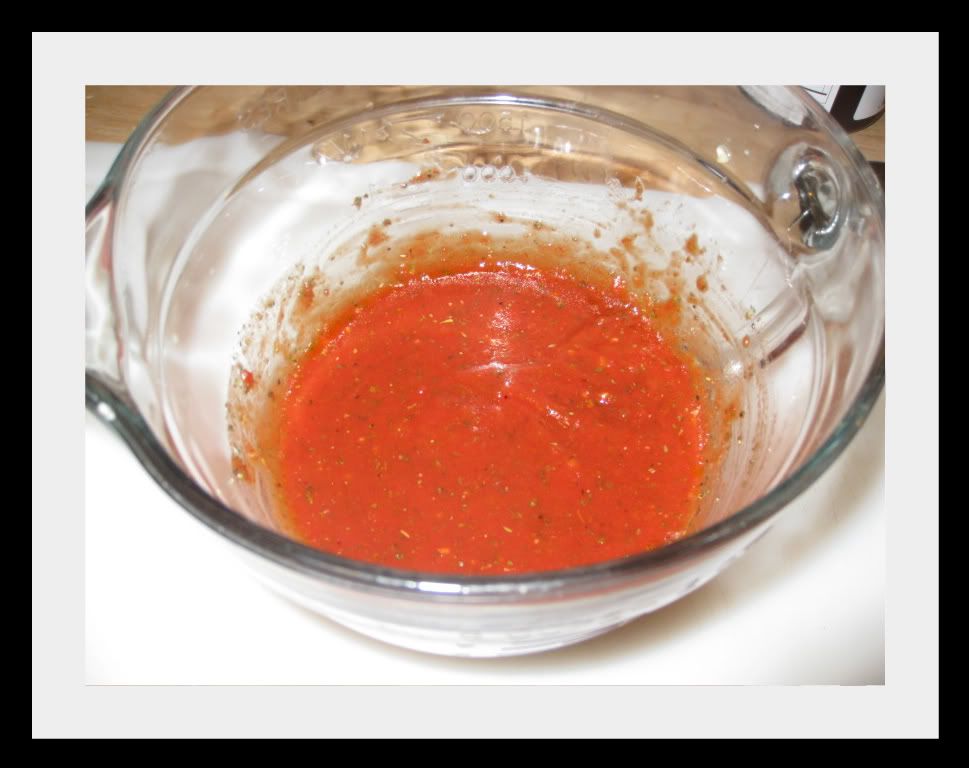 Along with my
homemade pizza dough recipe
, I use this super easy pizza sauce recipe. I swear this tastes so much like Pizza Hut pizza sauce!
My Super Easy Pizza Sauce
-1 6 oz. can of tomato paste
-3/4 to 1 1/2 cup of water (depending on how thick you like your sauce)
-1/3 c. of olive oil
- 2 minched garlic cloves (I used about 1/2 teaspoon from the jar)
-Salt and pepper to taste
-1 1/2 teaspoon Italian Seasoning mix
-*1/2 tsp. sugar (optional.. I like sweeter sauce)
Mix it all together and let it sit. You don't even heat it up! I only used 3/4 cup of water and there was plenty for my two pizzas. It's better to make this earlier in the day so the flavors have time to really meld.