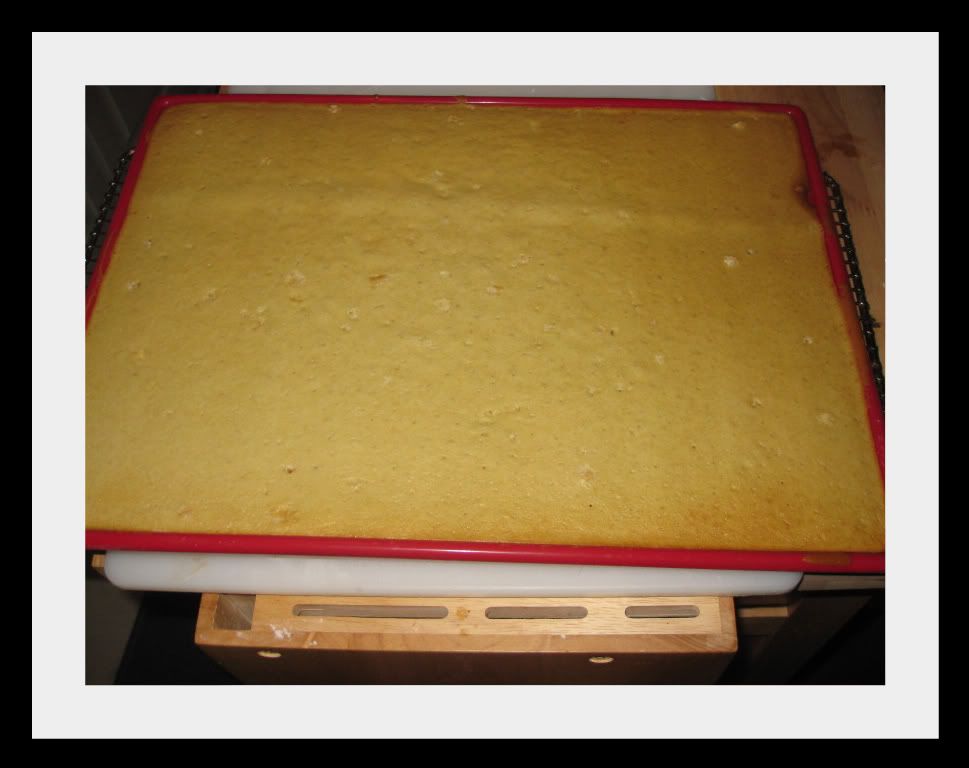 Pancakes are like my kitchen nemesis. I hate making them...but they're so cheap to make and easy to freeze I like to make a BIG batch of them at the beginning of the week and freeze them. I'm still working out the kinks with this technique...but it makes sense if you think about it.
Take your jellyroll baking sheet (just a baking sheet that has a lip around the edge) and spray it down with PAM, lay parchment paper that's been cut to the right side down on that. Then spray the parchment paper. I use this
Misto Gourmet Brushed Aluminum Olive Oil Sprayer
so I don't have to buy PAM any more.
Take your favorite homemade pancake recipe (as long as it makes around 3 cups of batter it's good...depends on the size of your baking sheet) and pour it on in. You can try my pancake mix
HERE
if you like. I set the oven for 350 and keep an eye on it. The pancake batter should be thin. It won't brown up like in the griddle but it will be more like a cake. I let it cool a while after it's baked up and then flip my pan upside down and work the pancake out. If you're using an old baking sheet you could probably skip this step. I have brand new
silicone baking sheets
(although in keeping with my red plate, I got red!) so I'm still trying to be careful. I just use a pizza cutter and cut them into pancake "sticks"...great for dipping on the go and easy for little guys. If you find a recipe that makes just the right amount of batter..let me know!