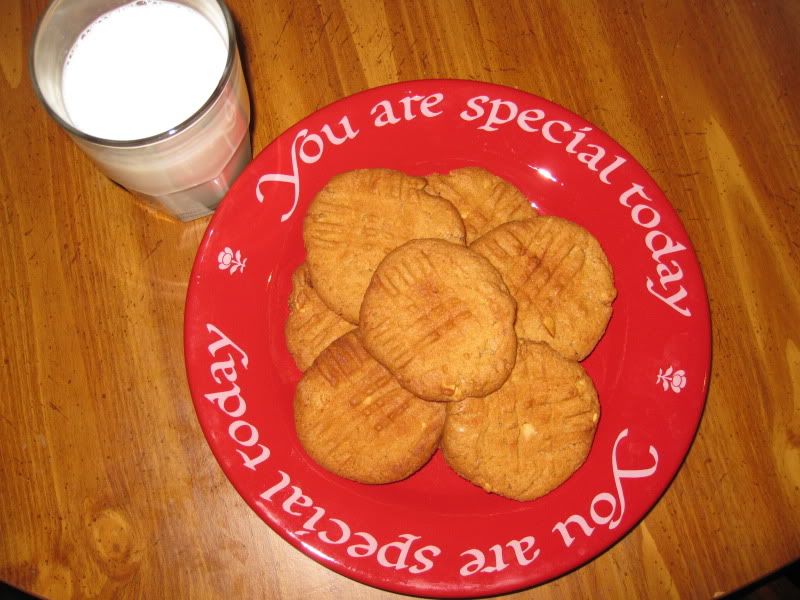 This recipe has been around for a good long while--but it's still such an easy cookie recipe! My family is loving that I'm sharing so many dessert recipes because they get the to try the treats too!
Three Ingredient Peanut Butter Cookies
1 cup of white sugar
1 cup of peanut butter
1 egg
optional: a splash of vanilla
optional: a pinch of baking soda
optional: a smidge of salt
Preheat the oven to 350. Mix all ingredients together until it's creamy. Form walnut-sized cookies and place on a nonstick cookie sheet (you can also put down parchment paper). Dip a fork in sugar and press it down on the cookies to flatten them. Criss cross the fork lines in the classic peanut butter cookie style. Bake for about 10 minutes checking on them often (it all kind of depends on how thin you smoosh them with the fork).

Enjoy!